Player ID: EpicToaster360R
Character name: Adrian Shepard
Race: Human
Age: 18 he enlisted in the Galactic Federations HECU
22 as of attack on K-2L/first picture
30 as of the un-freezing of Jill Valentine
34 as of Santego Military Base event
39 second picture
40 as of Death/the "Grey Fox" Project
41 as of Rebirth/Completion and success of the "Grey Fox" Project
42 as of Death by Murder from Jill Valentine
Gender: Male
Height: 6'1
Weight: 140
Appearance: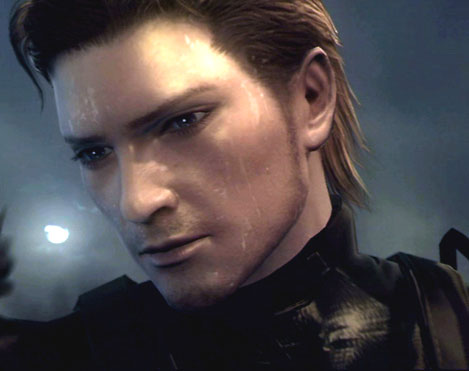 Known Languages: ESL (Earth Spoken Languages)
Faction/Organization: HECU as of 18 to 34
360R as of 40
ESTARE as of 41 to 42
Alignment: Neutral
Personality: Very loving and all around very charismatic guy for the first 34 years of life. afterwards, becomes more and more like a robot. (Without emotion, void of feeling)
Strengths: Med-Long Range Weapons
Weaknesses: Speech (after age of 34)
Likes: Long Range Combat
Dislikes: The Federation/ESTARE
Other:
Equipment: SBR (Standard Blaster Rifle) With Scope, SSB (Standard Sniper Blaster), SEP (Standard Energy Pistol), Combat Knife, 2x HE (High Explosive) Grenade, 2x Flash Grenades, 1x Smoke Grenade
Character History: is explained in this (link below) thread along with the history's of Jill Valentine, Kit, Samuel Redford, Meryl Silverburgh, and the 360th Rebelion
http://metroiduniverse.forumotion.net/non-cannon-f121/the-history-of-jill-valentine-t608.htm
Alt form: "Grey Fox"
as explained in the "Grey Fox" project.
( No Ship )